New habits for a New Year?
It doesn't have to be a new year, but it can be a good time to adjust your course, get rid of a few habits or clutter, and add what you need or want.  I've been spending the first 2 weeks of 2010 at my childhood home, my parents farm, sleeping in my old bedroom, and cooking up a storm (well almost) in my mothers kitchen.  She's having a love/hate relationship with the results – it's gluten-free, which suits us both, but she thinks she's putting on weight while I'm here.  I think it's a Christmas/New Year concern.  I'll be back at the gym next week, so I'm not concerned, but one of the recipes is a must-share, and one that I'll be taking into the year with me as it's SO easy, and healthy too!
Actually, when it comes to cooking – "easy" is the priority for me.  So the winner is…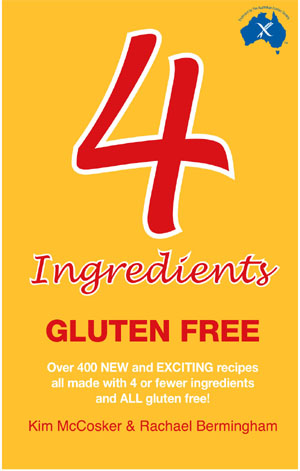 from the book "4 Ingredients GLUTEN FREE"
Date Loaf
(a recipe from Mrs Frasier, Raceview QLD)
375g packet of dates
2 tsp instant coffee in 1 Cup boiling water
1 Cup GF self-raising flour
Preheat oven to 160. mix coffee & water, pour over dates and soak overnight. stir in GF flour. pour mixture into a baking paper lined loaf tin, sprinkle with flaked almonds (I used shredded coconut when I ran out of almonds) and bake for 45 mins.
Optional (and I recommend…) serve warm spread with butter.
And while your making the most of the new year, it doesn't hurt to reflect on the old one – what gems are you bringing with you from 2009? I spent some time going through the questions in my previous blog – and I must say!  I ask some good – and challenging questions!  It took me a few days, but my journal is loaded with insights, and some great ideas I have to implement at the right time.  That's something else I noticed – I have some great goals, but not the best sense of timing.  I want to do everything NOW, but do see the sense in pacing myself, as well as listening to my husband who has an amazing innate sense of timing.  More insights for another blog – go and try this recipe!  I love that it's 2 minutes effort after dinner, and about 5 minutes in the morning!
Have a great week!
Love Kerrie